What Are The Best Young Football Players On Earth?
Published: October 20, 2020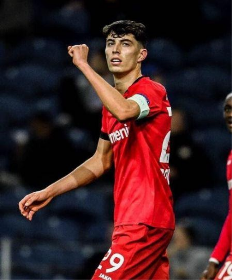 If you are a football fan, you may already know the prize "Golden Boy", one of the most prestigious awards for young talented footballers in Europe.

There are a lot of football players winning this prize such as Wayne Rooney and Lionel Messi.

But who is scooping the award in recent years? Let's have a look at this article and see whether your idol is in the list or not.
The Golden Boy is an annual award honoring the best player under 21 years old playing in Europe's top leagues.

Initially, there will be a lot of candidates and will be downgraded to the last 20 by public voting.

Then a group of journalists appreciated the names to make the final decision. Hence, the odds predicted by a dealer are completely uncertain.

You need to compare Golden Boy 2020 odds from different bookies to make the best possible decision.

See our selection of the best soccer betting website
W88
to choose which is right for you. And are they excellent candidates to place bets?
Alphonso Davies
Alphonso Boyle Davies is a Canadian professional footballer who plays for the Canada national team and Bundesliga club Bayern Munich.

He is a left-back and a winger at the same time. Just so you know, Alphonso Davies was the first football player who was born in the 2000s in a major League match.

In 2017, he was the youngest football player of the Canadian men's national team who later scored 2 spectacular goals in a CONCACAF match against French Guiana.

Thanks to that achievement, he became the first youngest player to score at such a top level international tournament.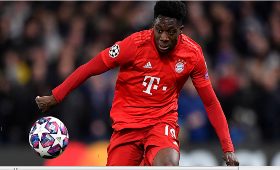 Phil Foden
Phil Walter Foden is an English professional football player of the England national team and Premier League club Manchester City.

Normally, he plays as a midfielder for his club. Phil has become famous since his breakthrough in 2017.

At that time, he won the FIFA U-17 World Cup Golden Ball prize. Then, he also won 8 other honours for the team while being the youngest recipient of a Premier League winners' medal.

Continuing to his achievements, Phil won a second Premier League in 2019 and became the youngest-ever player of the UEFA Champions League who could score beautiful goals.
Matthijs de Ligt
Matthijs de Ligt is a Dutch professional footballer who plays as a defender for the Netherlands national team and Serie A club Juventus.

In 2016, De Ligt made a debut for his Ajax's senior team in which he scored from a corner just after 25 first minutes. This made him the second-youngest goalscorer behind Clarence Seedorf.

Two years later, he achieved the award "Golden Boy" to become the first defender winning the award.

With his help, Ajax was able to win a domestic double as well as reach the Champions League's semi-finals in the following season. And in 2019, Matthijis won the Serie A title when playing with the Turin side.
Kai Havertz
Kai Havertz is a German professional football player who plays as a right winger or attacking midfielder for the German national team and Bayer Leverkusen.

In 2016, Kai was the youngest-ever in the Bundesliga and also the youngest goalscorer in the following year.
At his age at that time, there is no player in Germany could be able to reach the milestones of 50 and 100 league.
Havertz can play so comfortably and technically with his both 2 feet. His style of play is often compared to Mesut Ozil, a German professional footballer playing for Premier League club Arsenal.

In fact, Havertz admitted that Mesut Ozil was the one he looked up to a lot in his football career.

At the age of 19, Havertz has made several impressive performances for Bundesliga and therefore, German media described him as a combination of an Alleskonner-"a player who is able to do everything" and a lot.
Gianluigi Donnarumma

Gianluigi "Gigio" Donnarumma is an Italian professional football player who plays as an important goalkeeper for the Italy national team and Serie A club Milan.

Gianluigi made his debut as a member of Milan in 2015 at the age of 16. From that moment, he quickly earned his reputation as a promising young goalkeeper for not only his team but also for the football world.
Donnarumma is highly praised by Gianluigi Buffon. This young player is said to be so mature and have the ability to handle the pressures of being a professional goalkeeper at such a young age.

Dino Zoff, another Italy's World Cup-winning goalkeepers also complimented that Gianluigi was predestined to be a great goalkeeper thanks to what he had shown.
Matteo Guendouzi
Matteo Guendouzi is a French professional football player who plays as a midfielder for the French under 21-team and the Premier League club Arsenal.

Matteo has played soccer since he was 6 years old. In 2014, he left Paris to take part in Lorient's academy and was promoted to the first team 2 years later.

In July 2018, Matteo played for Premier League club Arsenal where he played a significant role in helping his team beat Paris Saint Germain 5-1.
Erling Haaland
Erling Braut Haland is a Norwegian professional football player who plays as a striker for the Norway national team and German Bundesliga club Borussia Dortmund.

Erling is known for his athleticism, pace, precise off-the-ball movement and strength. He has been heralded to be one of the best young football players in the soccer world.

If you pay enough attention, you will see that Haaland always has ideal positions to score at every match.

He always knows when an opponent is caught or preoccupied with the ball at such a very short time. Thus, he is able to pounce when there is a gap between the defenders to bring a great option for his teammates.
Haaland is a versatile goalscorer. He can score through well-placed finishes, powerful long-range shots and composed finishes during a 1-on-1 with headers, dinks and goal keepers.
In short, they are the top 7 best young football players in the world that we have found. Have you seen your favorite one?