Female Football in Nigeria: The Top 5 Best and Highest-Paid Players in 2022
Published: June 08, 2022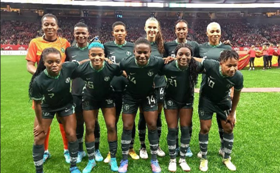 All About the Sport of Female Football in Nigeria
Gambling is gaining momentum as a lucrative venture capable of turning a profit in the economic market. However, unlike other opportunities, this is most true for certain corners of the world of betting. Rebecca Martin, with BetZillion, investigates popular bet sites in Nigeria that are one of the most profitable money-making opportunities available.

 
If you examine the various sports, you will see that football is one of the most popular sports in the country. The country of Nigeria in the African continent allows for a lush betting field. The prosperity of the female football clubs and teams in Nigeria allows for rampant betting on this sport.  
The history of football in Nigeria is a long and complicated one. Of course, it is certainly not without its share of glory and revolution. Rebecca Martin recommends looking up the history of football in Nigeria and more before you head to the nearest betting website. Before looking up the best betting sites to gamble your money on a sure-shot prediction, you must know certain things. Take a look below to know more.

History of Female Football in Nigeria

The richest football player in Nigeria did not just come up without any help. The history of football in Nigeria is quite complicated. Rebecca Martin recommends going through a brief overview of the sport in Nigeria and what makes it so popular among the citizens and gamblers.
 
The sport has a long history, with one of the first known mentions of women's football in Nigeria finding recognition in 1937. In her blog, Chuka Onwemichili writes: "...Reports immediately following 1937 involved women playing football, but those games were for amusement. These were known as novelty games involving young ladies playing against middle-aged men that were not considered athletically fit."

 
However, the first football game between two women teams, the Warri Ladies and Onitsha Ladies, was reported in 1944. Political autonomy allowed for hosting women's football teams in Nigeria by 1960. The next decade saw some efforts for the women's sport to grow.  

 
In 1978, Christopher Akintunde Abisuga created one of the first all-women teams in Nigeria under a sugar babes club banner. Although disbanded after a few years of creation, this club led to the formation of subsequent teams and the development of the sport.

 
As is the case for most things, women have had to fight, and continue to do so, to be accepted in the field. Through rebellions and protests, Nigerian women have had to fight for their right to be treated equally as sportspeople.

 
After all, the sport of football is not just a game for Nigerians. It was a mobilization effort to protest against the British against the gendered labor force in colonial times. It continues to form the face of a rebellion against the Nigerian ban on women's football, followed by unequal pay. The struggle to exist in a safe space and be treated as equals remains a fight. It is evident by the comments left by Desire Oparanozie, captain of the female football team in Nigeria, at the 2019 FIFA World Cup. Despite the sport's popularity, female Nigerian footballers continue to run up against obstacles like unequal pay, disrespect on the field, bans, etc.

 
Let us look at how this sport is perfect for placing great wagers on popular betting sites in Nigeria.

Best Female Football Players

As you can understand, football history in Nigeria is contentious, especially where women's football is concerned. Women have had to fight for every aspect of the game, from even being allowed to play the sport. However, the ladies have kept the fight alive despite political bans and outright protests against allowing women to play.
 
In Nigeria, women's football has made its presence known in some of the biggest sporting events. Thanks to the relentless strength and unimaginable talent that the players have displayed through the ages, the sport rages with passion and ever-increasing popularity. Now, gambling on the sport also yields considerable profits to those who bet on the lucky side.
 
There are different teams in the Nigerian female football clubs. Rebecca Martin has compiled a list of the top players battling it out on the field, alongside their positions. Take a look at the list of the current provisional squad that will represent at the 2022 Africa Women Cup of Nations:
 
Tochukwu Oluehi (goalkeeper), born on 2 May 1987, aged 35 years.
Chiamaka Nnadozie (goalkeeper), born on 8 December 2000, aged 21 years.
Opeyemi Sunday (defender), born on 12 July 1999, aged 22 years.
Onome Ebi (defender), born on 8 May 1983, aged 39 years.
Rita Chikwelu (midfielder), born on 6 March 1988, aged 34 years.
Toni Payne (midfielder), born on 22 April 1995, aged 27 years.
Uchenna Kanu (forwards), born on 20 June 1997, aged 24 years.
Vivian Ikechukwu (forwards), born on 10 July 1997, aged 24 years.
Top 5 Richest Female Footballers
Women's football has seen an upsurge of interest, both in terms of gambling as well as for the sport itself. Indeed, the disparity between men's and women's football teams is still vast in many cases. However, the ferocious talent of women in this field helps push the fight for equal pay forward inch by inch.
Do you know who the richest football player in Nigeria is? Stay tuned to find out! Take a look at the following richest female football players.

1. Asisat Lamina Oshoala, with an estimated net worth of $3 million – FC Barcelona Femini
2. Francisca Ordega, with an estimated net worth of $2.1 million – Shanghai Shenhua
3. Uchenna Kanu, with an estimated net worth of $1.8 million – Linköpings
4. Charity Adule, with an estimated net worth of $1.4 million - Spain's Eibar and the Nigerian women's national team
5. ONOME EBI, with an estimated net worth of $900,000 – Henan Jianye.
 
These female Nigerian footballers are the highest paid in their clubs. As you can see, Asisat Lamina Oshoala is the richest football player in Nigeria as of 2021, as reported by  GoalBall.
 
The following is a list of the top three richest female footballers in the world:
 
1.Alex Morgan – $7.5 Million
2. Marta Vieira Da Silva – $6.5 Million
3. Nilla Fischer – $4 Million.
Betting on the Female Nigerian Football Team

Why is women's football so popular in Nigeria? While sports are something people are fond of, the fantastic gambling opportunities make the sport look more attractive. In addition, women's football games allow for better chances to win over men's teams. For instance, experienced bettors report that while winning on high scores is rarely successful, women's matches tend to have more goals per match.
Moreover, using the right tactics to choose your betting style will determine whether the odds are in your favor. You can go with backing favorites or the more tactical in-play betting style. You might opt for a total goals market, but you should learn your field well.

Is It Profitable to Bet on Female Football in Nigeria?

There is a reason why Nigeria is rife with enviable online casinos and betting establishments. The country is practically synonymous with football (soccer). The people are superbly passionate about sports like soccer, rugby, tennis, cricket, NBA championship basketball, and more. Nigerians love their local leagues, but the most popular is the English Premier League. Many Nigerian sportspeople have tasted success in the world's biggest domestic football league. Moreover, female football makes for a lucrative cash-making chance for gamblers looking to make money.
 
The beloved activity pairs well with sports, like cheese with wine, when it comes to gambling. The Lagos State Lotteries Board and National Lottery Regulatory Commission oversee and carefully regulate both the physical and online popular bet sites in Nigeria. These regulations help ensure that players expect fairness and just odds without being cheated.
 
People can also participate in bookies with international accreditation as long these establishments hold a valid license. You can safely sign up on these sites. Make sure to check whether they are regulated beforehand. It will help you avoid scammers and the lot from stealing your money or credentials.
 
One of the unfortunate things about Nigeria's online betting system is that the developing nation is still not up to par regarding payment methods. There are limited options even at the hottest betting sites. Please check whether the bookie accepts your preferred payment before signing up for their services. It will help you access your promo codes and bonuses without any obstacles.
 
Remember that your winnings, if you do win, are taxable. The amount is insignificant, so you do not have to worry about the Nigerian government swiping away at a huge chunk of your winnings. However, you should state your wins at the time of paying taxes. If you don't, complicated legalities regarding taxes on betting can make your life extremely difficult.
 
Thanks to the rapid progress and improvement of the nation, you still have a few choices. Most sites offer e-wallet services like Click2Pay and PaySafeCard if and when available. It especially helps if you are looking into the mobile betting aspect. You can also check out whether the casino you want to play in offers other payment forms. Every betting website has its own set of rules and regulations. Be sure to read through these terms before you sign up.
 
However, one of the best parts of popular bet sites in Nigeria is that players get loads of leg-ups they would not normally get at traditional casinos. It is how the country makes bank on mobile betting sites. It also allows foreigners to participate in the cash prizes flowing through online betting sites. Nigeria has fantastic opportunities you can grab right from your smart device. Get yours today!
Final Word

The entire gambling business is an opportunistic yet risky business. Before you jump onto the popular bet sites in Nigeria to bag a win, you must take care of certain elements. First, choose the bookie you feel is right for your requirements. Do not jump to what you think is a good betting site for gamblers to bet on the best Nigerian female football players. You should always research and check whether the site is worth your time, money, and security.
 
You can take the initiative to learn about the intricacies of betting on sporting if you are unfamiliar with the gambling rules. It will help you know which player or team to bet your odds on with your money.
The Author: Rebecca Martin
If you dabble in the world of betting on sports and events, you may have come across multiple advisory articles by Rebecca Martin. Martin is a lifelong gambling enthusiast with decades of experience in the ins and outs of the gambling industry. She offers the sharpest betting sites and opportunities for patrons of gambling establishments. If you are looking for the exclusive popular bet sites in Nigeria or anywhere in the world, Rebecca Martin is your go-to for everything related to bets. Read through her various blogs on the gambling business and become an expert in no time at all!
Latest News

Football News
24/7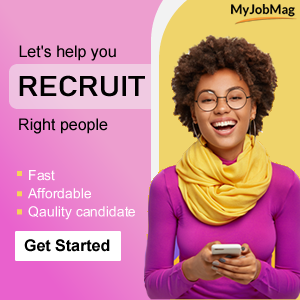 News Categories