Dota 2: Betting Sites, Tips & Guide
Published: September 06, 2022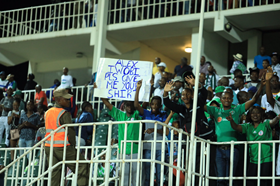 Dota 2 has been the most admired eSports discipline since its release in 2013, competing primarily for player attention with its FPS step-brother, Counter-Strike: Global Offensive. The game has a high emphasis on tactics and teamwork, with strategy frequently focusing on accelerating power, making the best item choices, and organizing ability-upgrading sequences. A young audience, which often unwinds in Dota 2 after a challenging day, pays a lot of attention to the game's vivid aesthetic, intriguing dynamics, and breathtaking confrontation between rivals in the global eSports arena.
Regardless of what you think about online games and wagering on them, it's a matter of fact that these two phenomenals have found success nowadays. This business makes tons of money, attracting new players, bettors, and investors. In this article we are going to guide you through the factors which allowed this hit Valve 'MOBA to become so widespread and prosperous, what are the best sites for betting on Dota 2 and some tips for making better decisions while wagering.
The rise of eSports wagering tends to be associated with Dota 2, and vice versa. A popular video game unites players and gamblers throughout the world, providing the opportunity to spare time in many alternative ways, be it spending a couple of hours trying to vanish your opponents' Ancient or trying to predict the outcome of The International and gain some money.
The concept that Dota 2 is absolutely free to download has been a great advantage in its growth over time. Consequently, it is way more accessible than other online gaming hits. As in any other game, you're free to purchase some advanced cosmetic upgrades, which do not affect the gameplay, making it pretty well-balanced and competitive in the eyes of the playerbase.
The rewarding gaming experience is exactly what makes players more engaged, although the outcome of the match mainly depends on the team effort. As for an individual, the skill-cap ceiling is high enough, so the more time and discipline invested in learning, the higher achievements can be counted upon. Although many would agree that teamwork is the point where it can be the savior or the curse. As in any online game, you can't really avoid facing other people with their problems and abilities, which sometimes may be frustrating and disappointing, especially when you know how spicy the toxicity can be on the internet. But nevertheless, times go on, and with community maturing and implementation of the honor system, this problem seems to go back into the shadows, occasionally causing some trouble.
On the other hand, eSports betting has supported video games, like Dota 2, in overcoming their reputation as anti-social and condemned. Instead, they have grown into a multi-billion dollar industry that can have millions of people transfixed on the action for days at a time. Arguably, what's better, to play a world-approved online game or to roam around unsafe streets? The choice is always yours. But lots of people around the globe have given their hearts to Dota 2, either playing or betting on it.
Without any further digging into the history and philosophy, we present our top picks of betting sites for Dota 2:
1xBet Nigeria

This giant international bookmaker has everything it takes to cover your betting needs. It offers various eSports disciplines, including Dota 2, of course. Additionally, the platform shines with its numerous markets, like 1X2, correct score and subtotals, frag counts, first blood, duration of a certain map, team to secure first or next Roshan, and many more. It's a fantastic spectrum of alternatives, which makes every avid bettor pleased with its assortment. Moreover, you're able to watch the game live right on the platform, seeing the odds change as the match progresses.
22bet

This Nigerian platform also provides users with a unique opportunity to make an outrageously brave bet slip with different markets, placing a wager on a Dota 2 match. The interface clearly separates the bets for the entire series (best of 3 or best of 5) and for each specific game within the series, thereby helping even the most inexperienced newcomer to place a competent bet and not get lost in the website's woods. Detailed statistics and analytics are also available on the platform, but with the deepest heart sadness to state that live match broadcasts are not available there. Therefore, you'll have to watch the game on a second tab.
Afriplay

Our last choice for today is Afriplay, including LionsBet, which recently moved to Afriplay. This bookmaker pleasantly surprises with its stylish and well-measured design, as well as the ability to wager on esports events, including Dota 2. Offered markets consist of money lines, kill handicaps, and specific outcomes on certain maps or in the series overall. The lack of live broadcasting on the platform makes Afriplay a little bit less attractive, but nevertheless, it's our final option for the top 3 betting websites in Nigeria.
Betting tips

All of the mentioned bookies have their own pros and cons, and we kindly invite you to try them out and find the most suitable one for you. Meanwhile, we would like to finish this article with some useful tips that are really capable of enhancing your betting experience and bringing you some confidence while wagering.
1. Do your research. It's important to do your studies and gain as much knowledge as you can about Dota 2 before making any bets. This entails becoming familiar with the competing teams, eSportsmen, and their average performance. Knowing the rules and patterns will also improve your chances of success.
2. Try playing Dota 2. Since this MOBA is entirely free, there's absolutely no reason for you to not give it a shot and explore the game in the field. Understanding Dota 2 from the inside is a great opportunity to get gaming experience, which will assist you in putting the best bets and analyzing the situation.
3. Look out for certain signals. It's always an excellent idea to follow the game as it happens and adjust your strategy accordingly to various possible scenarios. For instance, you may witness the team build up a composition of early specific power spikes, not allowing the rival to scale during the meet. Or maybe the statistics suggest that one team always focuses on securing first Roshan. The global thought here is simple — watch for signals to make a better decision.
4. Keep your head cool. Wagering on eSports matches is great fun, no doubt. But it's crucial to maintain self-control and only stake money that you can afford to lose. This basic tip will save you lots of nerves and help you keep your interest in betting overall.
The eSports betting market is highly dominated by Dota 2, and numerous bookies provide betting choices on their websites. We encourage you to consciously immerse yourself in this amazing eSports entertainment scene, and we hope that this article has covered all the topics that have kept your interest.