Who are the favorites for the 2022 World Cup?
Published: December 13, 2022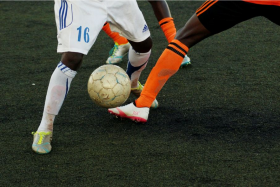 The 2022 FIFA World Cup just advanced past the quarter-finals, and while there have been countless upsets, the firm favorites have remained in full force until some of them were knocked out. And with the top four now ready to battle it out, we wonder how your online sportsbook looks. We should look at ours. But back to soccer. France, Brazil, and Argentina are right up there as the firm favorites leading the pack - sadly, Brazil was knocked over by Croatia. However, with Africa's only chance with Morocco, millions are now cheering for the side to clinch the title as the best soccer nation in the world. Will this happen? Who knows? Is it a possibility? Of course, it is. Remember that with soccer, especially world cup soccer, it's the team who shows up on the day to win it who actually wins. Let's take a look at the favorites for this year's tournament. 
Brazil
Obviously, Brazil is the top contender for this year's campaign. The country last won the World Cup in 2002 and is the top-ranking soccer team in the world. Also, remember that there is just something about standing for your nation on such a grand scale. But with players like Neymar Jr., Richarlison, Antony, and more, we thought the team would stand a chance to win this year's title. This nation's performance has been largely underwhelming in the past couple of decades. So, for them to do a complete 180 in the last two years or so has put them at the forefront of being crowned as champions of the world, or so we thought.  
While Brazil has unwavering support from its citizens, the nation is also celebrated worldwide, with many people saying outright that they'll gladly watch the nation lift the trophy come Sunday, 18 December. The question is, will they? We know the answer to that. Sadly Croatia beat the side in a penalty shoot-out. It was a heartbreaking moment that saw Neymar in tears. The team's campaign was largely dedicated to the nation's national soccer treasure Pele, battling some critical health problems, so we are right there sad with Brazil on their elimination. 
France
The reigning champions are, of course, a top pick for many. Kylian Mbappe is unstoppable, and any side that faces him and the team as a whole will have a tough time keeping up and even snatching the ball. Many fans are saying England should just pack their bags since they will not bring the cup home this time. While France did not necessarily annihilate England in the quarter-final match played on Saturday, 10 December, they managed to clinch a win and advance to the semis. 
Look, France has slipped as a favorite. Coming into the tournament, they were right at the top, naturally, and soccer fans know this is one of the strongest teams ever. But many also feel that in the final group stage match, they were merely playing to get it over with instead of playing to win. Will we see more of this going forward? We hope not, not if France wants to secure a consecutive title. 
Portugal
Weirdly enough, Cristiano Ronaldo didn't start for their knockout match against Switzerland, but this didn't make a difference at all. There have been countless rumors about some drama in the Portugal camp, but players have refuted these claims. However, it's been a largely successful campaign thus far. But yet, fans were not convinced of the team's chances to win until they beat Switzerland 6-1 in the knockout rounds. It's because people want goals. Yes, soccer fans are after goals, which quickly put Portugal in third place to win the World Cup. 
However, in the quarter-finals, they went up against Morocco, which was no easy feat. The team struggled and ultimately lost to the first African nation to reach the semi-finals. This heartbreaking moment saw CR7 in tears, knowing this was his last chance at a world cup title. 
Argentina
This is the last chance for the GOAT (greatest of all time), Leo Messi, to win a World Cup as you can imagine, the team is working hard to make it happen. But they did not have the best start when they lost to Saudi Arabia in their opening match of the group stages. An upset to the entire world. It was shocking that Argentina was on a 36-game winning streak since winning Copa America in 2019. They would have set a new world record with a 37-game winning streak. So sad. 
But all is not lost. The team perfectly combines youth and experience, making them formidable opponents. Messi and his squad are well on their way to making this world cup dream come true. After beating the Netherlands in the quart-final match. Messi has still not won a world cup, but this year, he and his team are aiming for the goal that matters. 
Latest News

Football News
24/7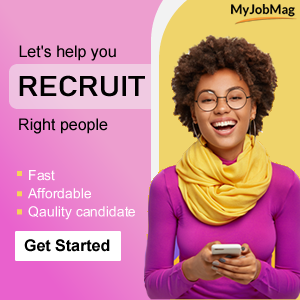 News Categories