How online dating app algorithms work, and the secret to success in the endless dating game
Published: April 04, 2023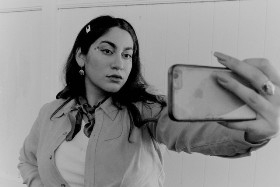 When someone registers on a dating app, they expect to meet their true love in the shortest possible time, delete the app, and build a romantic relationship offline. However, this doesn't work for everyone. Indeed, a quick and successful search for a soulmate is more an exception to the rule than a guarantee.
But why is this happening?
Why do dating apps take a lot of time, but do not give results? Why is it that the longer you use these apps, the worse the recommendations get? How do their algorithms work? Do they work at all? This is exactly what we're going to investigate!
The algorithms of popular dating services
First of all, we'd like you to remember one important point:
Dating service owners don't want you to find love quickly. It is important to them that you use the site or application for as long as possible by paying for premium features!
 
This is true, because for their services to work and develop, they must make money. And for them to make money, they need the constant presence of users with premium accounts. Some platforms get a portion of their ad revenue, but that's not enough. Therefore, any dating service will try to keep you on site in every possible way.
So let's see how algorithms work in popular dating apps.
Tinder
Tinder has been one of the most popular dating apps in the world for years. True, recently its reputation has not been the best and many refer to it as a one-night stand dating app. However, Tinder still has a lot of active users.
The Tinder algorithm is based on Elo, a member rating system. Each user is assigned an Elo rating, which will affect which matches this person will receive. It is, of course, impossible to see your rating. Together with Elo, the choice of a potential match is influenced by location, a list of interests, as well as photos. Moreover, it is not only appearance that is important in the photo. The quality of the image, the environment around you, the presence of portrait retouching and other parameters are taken into account.
And Tinder always gives the best recommendations to new users. For example, newcomers to the app often get matches from the Super Hot section. Meanwhile, longtime users have to contend  with extremely controversial recommendations. This is not done by chance. The task of Tinder is to motivate beginners to use the application more actively by developing a stable habit. And this, as practice shows, works.
 
Badoo and Mamba
These dating services are simpler than Tinder. There are no complicated algorithms or Elo ratings here. Badoo, Mamba and many of their analogues are more like social networks where you can leave likes, chat, and connect accounts on other social networks for more convenient communication.
Pair selection algorithms are quite simple, even primitive. They take into account gender, age, location, interests and purpose for using the site. If there's a match, you can chat with a suitable person. If not, the system simply won't connect you. Sometimes it really does work, but in most cases, the search for a suitable partner takes a very long time.
 
OkCupid
OkCupid and some of its rivals take a different, more sophisticated approach. Here, matches are selected not on the basis of account data, photos or Elo rating, but on the basis of a personality test. And the accuracy of the algorithm directly depends on how honestly you answer questions. In addition, the number of responses is of great importance. You can answer only a dozen basic questions and get rather inaccurate recommendations. Or you can answer several hundred questions, and then the algorithm will work for you much more accurately. But still, you should not expect a perfect bullseye.
How to increase your chances of success: recommendations from dating coaches
 
If you're really serious, registering on a dating app and just waiting is absolutely the wrong approach. We've collected some dating coach tips that will help you achieve success faster and not turn using dating services into an endless routine.
1.    Pay special attention to your photos
We already mentioned above how your Tinder photos directly affect your Elo rankings. But you have to think not just about algorithms, but also about other users. The best photo option for a dating service is a half-length portrait or a full-length photo where you are alone, and there are no distractions nearby. Photos must be clear and of good quality.
Coaches also recommend using only recent pictures — nothing older than six months. The fact is that your appearance is constantly changing. You might not notice this, but to an outsider, even minor changes can be very noticeable. Therefore, try to constantly update your photos on dating sites and apps.
2.    Do not limit yourself to text messaging, transfer communication into video chat
Long texting is a trap. The longer you communicate only via text, the lower your chances of meeting live. Sooner or later, you'll simply run out of topics for communication, and the conversations will turn into an exchange of standard phrases. And then communication will stop completely.
Try to quickly transfer your communication to videochat app in order to reach a new level of communication, get to know the other person better and prepare solid ground for the first offline meeting.
Sometimes it's even better to use online video chat instead of classic dating apps for dating. Here you immediately communicate via video, bypassing the protracted stage of texting. It's a great time saver. We recommend that you consider Chathub, Bazoocam, Camsurf and CooMeet video chats. They have proven themselves well, have a large and active audience, and communication here is easy and relaxed. You'll like it!
3.    Be honest, do not create a non-existent illusion
In an attempt to appear better than they really are, many people create a completely fictional person. But if in text messaging this image is not difficult to maintain, when you go to video chat and even more so meet offline, your whole detailed fiction collapses.
Be honest. If a person likes you, they will be ready to accept you just the way you are. But if you hide behind a non-existent image, in the end your true self will only cause disappointment. And you will be left with nothing.
4.    Don't be afraid to say "No"
If you see that communication doesn't catch fire and the person simply does not suit you, you do not need to waste your time and theirs. Try to explain as tactfully as possible that it won't work and you both need to move on. The sooner you do this, the easier it will be for both of you. So don't delay.
For those who use online video chat, it's a little easier. One click — and there's a new person in front of you. But still, ending dialogue in this way is not very tactful. Remember this.
5.    Consult a specialist if necessary
There are situations when no recommendations from the internet work. If you feel that your long-awaited perfect acquaintance is still far away, and you just don't know how to fix the situation, try using the services of dating specialists. This can be very useful, because the expert will work with you individually, analyze all your mistakes and give personalized recommendations.
This is completely normal and there is nothing to be ashamed of in asking for help. On the contrary, such help can open up completely new opportunities for you, which you could only dream of before.
Take the initiative for dating success
 
In online dating, as well as offline, success depends solely on your initiative and willingness to act. It doesn't matter if you're using a classic dating app or an online video chat service. It is important to take the initiative, make new acquaintances and keep in touch with those who like you.
As for the algorithms of popular dating services, they can really give positive results. However, we do not recommend relying solely on them. Sometimes it's better to abandon algorithms altogether and trust chance, using a regular random videochat app. By combining different formats, you will significantly incr
 
Latest News