Predict the winners of each league and win big
Published: August 16, 2023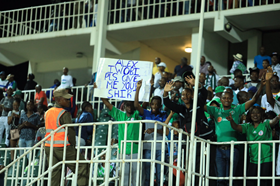 Over 250 football leagues exist worldwide; however, not all leagues are professional. As many people know, Europe is home to several professional football leagues. Europe has five major football leagues; The English Premier League (EPL) for England, La Liga for Spain, Ligue 1 for France, Bundesliga for Germany, and Serie A for Italy. While these leagues may be within the same continent, they consist of different clubs and players, all participating in the league's yearly competitions to win the league championship. 
As a result, if you can successfully place a bet on the winners of any of these leagues, you are on your way to becoming a Lite version of Elon Musk. Simply put, if you can predict the winners of any football league correctly, you can win big and build your dream house or go on a vacation spree. Increase your chance of winning with ZEbet's virtual games.

An Overview of the Football League This Season 
There is a new challenge after Manchester City won the last Treble last season. This season, Pep Guardiola's side aims to become the first football team in the 135-year history of the English football league to emerge winners four times in a row. Win big with Jackpot.
Interestingly, the challenge this season is that everyone in the league is trying to stop Manchester City. On the other hand, many people are curious to know if Manchester United can finish as winners for the first time since 2013. Still in the English league, Arsenal failed in the final weeks of last season after spending 248 days at the top of the chart. Like everyone is asking, will the Arsenal team last this time? How long will it take them to stay on top of the chart? 
Moreover, the Newcastle team is back in the Champions League after a 20-year hiatus, but will they be a part of the last four standing? Will Liverpool contend again? Can the Chelsea team become successful under yet another round of new management? 
These questions will determine if you can predict the next winners correctly. 
Meanwhile, La Liga League is giving us sensational competition, as always. The endless long battle between Barcelona and Real Madrid might continue this season. There is no doubt that these two teams are the favorites in the league. The question on everyone's list is simple: who will take the championship trophy home this season? In their last 38 games in La Liga, Barcelona has recorded 32 undefeated encounters. Atlético Madrid has won 9 consecutive home games in La Liga. Barcelona has seen over 2.5 goals in their last five games in La Liga.
Why is predicting football vital in betting?
 
Predicting football matches can be in various formats; first, you can determine which team is likely to win the championship or the team's ranking. If you can successfully do this, then you make a correct prediction. Best bet prediction site
Also, prediction football allows viewers to value their bets. For example, the odds of a team winning in a league is usually a higher probability of that team winning. If Chelsea has a 50% chance of winning a championship, but the odds of them winning the league is 60%, that is a value bet. Value bets refer to wagers with higher odds than predicted by your research. By identifying the value in a game, you will exploit bookmakers' misjudgments, increasing your chances of profit when the odds undervalue a team's potential to win.
How to predict football matches?
 
One of the best ways to predict football matches or who wins in a league is by using past data and statistics of the previous competition. Here are a few things to consider when predicting:

-    How did the team prepare for the league competition?
-    How was their position? What are the recent performance and winning streaks in the last two seasons?
-    Evaluate each of the players' skill, depth and consistency. Also, check their teamwork. 
-    How did the team's management handle each football player, or did any player leave the team because of mismanagement?
-    Check the team's home and away records. 
-    What are the team's tactics like? What is their goal-keeping strategy, penalty strategy and playing style? 
-    Check for critical player injuries, health conditions or suspensions from the match.
-    Check the weather conditions of the season. Weather affects playing conditions, and this could be a limitation. 
By getting these facts right, you can understand how a football team will likely perform this season, enabling you to win when you place a bet. 
However, if you are new to football games or leagues, you might need extra help from reliable sources or sport review centers like news platforms, the ZE Bet blog, media, or journals. You can learn what a team is up to from the media, and this will also give you insight into experts reviewing the league. 
It is important to note that your football league predictions should be based on facts, not just emotional support for your favorite team or speculations. Even if you have speculations, ensure that facts and figures support them. Check out ZEbet's live sports betting.
Using Prediction Tools for Football Matches
 
Prediction tools enhance decision-making by processing vast data sets and trends swiftly. They provide valuable insights, aiding accurate projections and informed choices in various fields, from sports betting to financial markets, saving time and increasing the likelihood of successful outcomes. 
If you need to understand how to study football leagues and adequately analyze a team's performance, you can invest your time using prediction tools.  
Why should you use a prediction tool? 
 
Data-Driven Insights
 
Prediction tools analyze extensive data to offer informed insights, aiding better match understanding.
Enhanced Accuracy
 
While there are several tools, they can provide precise projections and increase your accuracy of the proper outcomes.
Strategic Betting
 
Prediction tools help bettors make calculated wagers, optimizing potential returns through more strategic and well-informed betting choices.
There are many betting options to place a bet in the premier league. 
The Premier League is exciting and fast-paced so you can take advantage of new customer offers or the classic accumulator. EPL Seasons typically run from August to May, with each team playing 38 matches against all other teams, home and away. While La Liga's season, which commenced on the 11th of August, 2023, will run through May 2024.

How to use your predictions for betting on football matches?
 
Now that you know why football prediction is essential, here are some tips on how to use your forecasts to get money: 

-    Ensure that the team you think will win this after carefully analyzing the team's past and present performance and management. 
-    Bet on two teams in a particular match. For example, if you consider Team 1 a more strategic team but think Team 2 will win the match, you can place a bet on both teams. Either team wins, you make your profit. This form of bet is called hedging and reduces your risk of losing. 
We hope you understand better how to predict the outcome of football matches and the winners in a league. Remember to research correctly, and have fun while placing a bet on your favorite football team. Whether it is the English Premier League, La Liga, Li Ligue, or Bundesliga league, you can use the same strategy to predict the winners in the league and get your cool cash at the end of the season. 
Latest News

Football News
24/7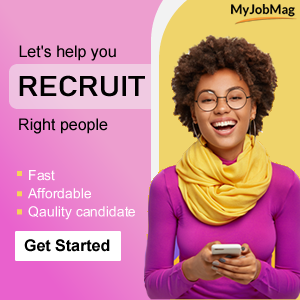 News Categories