IKECHUKWU UCHE Pleased With Performance
Published: August 06, 2012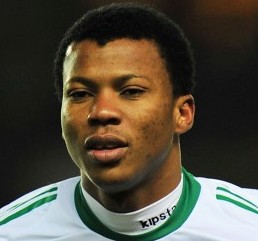 Villarreal striker Ikechukwu Uche is pleased with his performance in the last friendly played against Toulouse, where he scored the only goal for
The Yellow Submarine
.
''Whatever the outcome, it does not matter at this time, most importantly, we had a good feeling and we're on the right track.
''We played well, we had chances to score more goals and we are gradually adapting to a particular playing style. We must go on,'' said to the Super Eagle to the official website.
Uche's future with Villarreal remains unclear. The club are willing to allow him leave if there's an interesting offer.
He is one of the forwards being trailed by Besiktas but the Turkish club have not backed their interest with an official bid.