Oyo Gets NRA Commendation Over Referee Academy
Published: May 06, 2013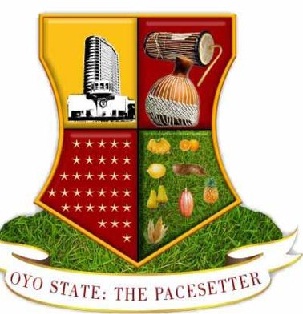 Oyo State has received a pat in the back from the leadership of Nigerian Referee Association (NRA) over the establishment of a Football Referee Academy, the development NRA boss, Ahmed Maude has described as a panacea to ageing scourge rocking Nigerian referees which limits their appearance at FIFA and CAF tournaments.
Maude while reacting on the 2-day workshop that ended over the weekend in Ibadan, organized and sponsored the initiator of the academy Hon. Babatunde Olaniyan the Deputy Speaker of Oyo State House of Assembly said demonstrated its leading role by blazing the trail again by the establishment of Referee Academy.
He however, urged other Referee Councils and societies in other states to follow to emulate the Oyo gesture by establishing academy to catch them young, the idea he claimed NFF has launched for NRA about 5 years ago.
Olaniyan, a retired grade one referee who is financier of the project told newsmen after the workshop that he has finalized plan to register the kids, especially the ones from level of junior secondary school for the next grade 3 NRA National Referee Promotion Examination (NRPE) which is the entry point to the vocation.
At the end of the workshop, FIFA/CAF Referee instructor, Emmanuel Imiere and Sareh Jumoke Adebisi, a retired FIFA referee, who doubles as the Public relation Secretary of NRA, the two resource person conducted test for the kids to ascertain the level of their assimilation, and commended the performance of kids.
''Performances of these kids have shown that they have great future in the game, as you can see that the same material we are using for grade one referees was what we used for them and they performed creditably well, even in the physical fitness.
''They did well in integrated exercise conducted for them by their instructors in practical training session, also in match analysis and trivia offside test. As you can see how they recite the 17 laws of the games as if they reciting bible memory verse,''said Adebisi.
Kasali Oladotun, 18, senior secondary school student came overall first in the course evaluation conducted for them while a 13 years old Malik Jabar came second and Ogbenta ifeanyi, 14 year old placed third among 55 participants.
Akanbi Agiri