EPL Day 10 Update
Published: October 30, 2019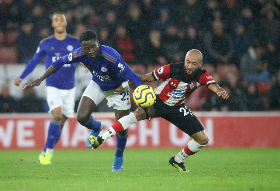 The English Premier League started off quite interestingly and after 10 legs, we have some interesting matches and some unpredictable results as well.

However, the overall points table is quite expected and at the moment, we cannot really see any major upsets. In this article, we are going to provide a quick update to all the EPL fans.

We are going to have a look at a glance at the day 10 matches and the standings of the teams including the points table and the individual performance of the players.

We are also going to predict the future days of the EPL and keep you updated on the latest news and happenings around the world of EPL.  So let us get started with the updates.
Day 10 of 38
After the 10 rounds of English Premier League, Liverpool still leads the points tally with 28 points.

They have a comfortable lead of 6 points to the closest competitor Manchester City, followed by Leicester City and Chelsea with 20 points each. Arsenal is at fifth position with 16 points.

On the 10th day of English Premier League Leicester City trashed Southampton 9-0 and recorded one of the biggest victories in the EPL.

Liverpool just managed to pass one big tree or daughter while Manchester City was able to comfortably win over Aston Villa by three goals to nil.
Chelsea defeated Burley while Crystal palace was able to hold Arsenal with two goals each Newcastle and Wolves had a draw as well.

Manchester United comfortably defeated Norwich City 3-1 while Brinton edged down Everton by three goals to the difference of two. Watford and Bournemouth match ended in a goalless draw.
Team Performance
As far as the performance of the teams is concerned Liverpool is obviously performing superbly. They have been consistent in every match and is playing very well as a team.

Winning 9 matches out of 10 is a superb performance and they need to be applauded for their efforts thus far.
Manchester City and Leicester City too have been performing well. Both these teams have won 4 out of their last 5 matches and they are almost giving head to head in terms of points.

However, the forwards of Manchester City have been performing superiorly over Leicester City and their better goal difference just proves that.
The worst performers of EPL include Watford, which is yet to register win in the tournament. It has also conceded maximum goals and are laying down right at the bottom of the points table.
Although it is Norwich city that has lost maximum number of matches, they are second last in the points table, with two wins under their belt.

The recent laws to Leicester City has cost Southampton dearly and they are now leading the most number of goals conceded in the tournament and they are at the 18th position.
Upcoming matches

In the 11th day of English Premier League, Manchester United with start the match against Bournemouth while Newcastle United will take on West Ham.

Arsenal will take over Wolves while Liverpool will try to continue their undefeated run over Aston Villa.
Other noteworthy matches includes Norwich city taking over Brighton and Manchester United taking on Bournemouth. Leicester City versus Crystal palace and Everton versus Tata Ham would also be interesting matches to watch.
As far as individual performances are concerned, Leicester City is Jamie Vardy is presently leading the goal scorer with 9 goals followed by Aguero of Manchester City and Tammy Abraham of Chelsea with 8 goals each.

Arsenal's Aubameyang and Manchester city's Raheem Sterling have joint third place with 7 goals each.
As far is the assists goes, Manchester city's Kevin de Bruyne clearly leads the assists list with nine assists under his belt.

The joint second spot is shared by Manchester city's David Silva and Norwich City's Amoeba with four assists each.
Liverpool was expected to perform well and they are doing it just right. We just hope that the likes of Chelsea and Manchester City are able to give a good run for the money to the Liverpool.

There is not much of a difference as such and one or two good games here and there can change the tide and can quickly change the points table and rankings.

We have yet to see Liverpool getting defeated and once that is done, you can expect the points tally and their rankings to change.
For the time being, it looks like Liverpool is going to continue as a favorite for
online casino betters
and it is going to continue its rank as a leader in the coming days of the EPL.
Final words

It is just the10th leg and there are 28 more legs to go. It's a long way and so, the team that is going to be consistent with its performance is finally going to conquer the EPL.

To know the winner we have to wait and watch. Meanwhile we can simply enjoy the matches and the upcoming ones and the Liverpool fans have a lot of reasons to cheer about at this moment.

At the same time we hope that it starts getting more fight and tough matches and that would surely make the tournament more interesting to watch.
So here was a quick update of EPL for all the fans. It is still a long to go and we can always expect some unpredictable results and some exciting matches.

So, all of you just get ready for more excitement to come in the coming days. If there is anything else that you would like us to know, you can always get in touch with us.

Feel free to email us or give us a call and leave a message and we will get back to you at the earliest.

Thanks for reading this article and if you have any comments of feedback for us, do let us know in the comments segment. Your feedback is valuable for us and we anxiously wait for the same.
Photo Credit : lcfc.com
Latest News

Football News
24/7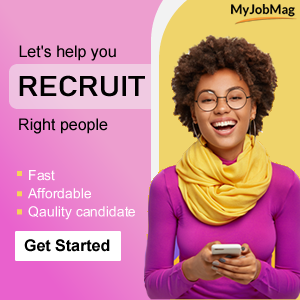 News Categories