Best Football Slot Games Online
Published: November 17, 2019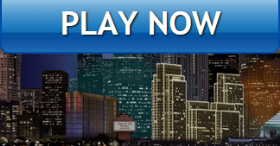 In the 21st century, online games have been making headlines here and there with different innovative features brought up every single release.
As gamers and football fans, technological advancements have also crept up within sports. Fans of various football teams are seeking entertainment in the comfort of their home while having the ability to bet on their favorite teams.
With that, the
greatest football slot games are born
. Many websites and game developing companies have become
1.    Subbuteo
If you haven't heard of Subbuteo, then now's the time. It is rated as one of the top slots of all time.
It keeps many football fans occupied before the new seasonal games start.
Subbuteo is loosely based on a classic football theme that specializes on table games.
Over the past decades, tens of thousands of football fans have been entertained by its quirky gameplay.
Being a game that brings joy to various football fans, players within the ages of 35 years old or older are briefed by the mechanics of the game.
Betdigital has done this game justice because every single function is appropriately placed within the game, avoiding confusion and leaving fans amused during gameplays. On top of that, there are different mini games included inside.
2.    Slot It In
It seems that many sports fans have high expectations for football-themed slot games nowadays because technology has been peaking in the digital age.
Another reason is that there are a lot of slot games that are terribly made by gaming developer companies due to the lack of funds or feedback from highly-anticipated programmers.
However, a gaming company called Realistic released one of the best football slot machine games online called Slot It In.
It was released back in July 2018. It was thoroughly enjoyed by many football fans worldwide and was said to be played best along watching the Champions League games on the television.
3.    Instant Football
Many of our childhood memories are attributed to simulation games. If you're a football fan and, at the same time, a geek for simulation games, then Instant Football is the most fitting football slot game for you.
To start, Instant Football is a football game simulation with incredible gameplays and sharp graphics.
At the beginning of the game, it lets users take over the creative process by having the ability to make a personal
Champions League
final.
Furthermore, it also incorporates simulation that enables players to bet on their chosen teams.
If you're also a lazy type of person, then it will truly sweep you off your feet. The computer will do the job of betting for you after you finish placing a bet.
The Takeaway
Even though there are many football slots games that most sports fans don't like, the slot games listed above are picked with a standardized basis fit for people who seek entertaining yet rewarding games.
Surely, as the years go by, many football slot games will continue to emerge and fans will be kept on the edge of their seats as they wait for future football slot game titles and their release dates online.
Moreover, casino games will surely peak as the internet continues to innovate itself.