Are Sports Exchanges A Good Choice For Betting On Football?
Published: January 18, 2021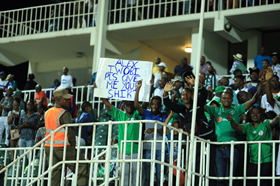 Football is the most popular sport in the world when it comes down to popularity. That's why it is also the preferred sport that people bet on, especially if they haven't done it before. 
If you want to bet on any sport (including football), you can either do it by visiting either a land-based betting shop or an online gambling operator.

Needless to say, most people prefer the online variation because they don't have to leave their homes.
Besides the regular bookmakers, there is another type of betting option, and it is called Sports Exchanges.

This is an alternative way of punting, where each player has to go up against other bettors instead of the bookmaker.
The question is, are the sports exchanges good for football? 

Yes, and you should definitely give them a shot
Betting on a regular bookmaker is fun because you just have to choose your preferred market and decide how much money you want to bet. In other words, it is easy to bet on your favorite team. 
Nowadays, most reputable bookmakers have created sports exchanges, where every customer can choose two types of bet - LAY and BACK.
This means that you can decide whether you want to be a bookmaker. If you pick this role, you have to determine the odds and wait until someone "agrees" with them and places a bet. It seems complicated at first, but you won't have any problems once you find your preferred betting exchange. 

Why would a bookmaker allow you to take its role?
The idea behind the betting exchanges is to make customers happy. Wagering on the same sport over and over again can get boring, even for the most passionate bettors.

Consequently, some online bookies decided that they want to add something new to the table, so they came up with this idea.
In terms of the profits, every bookie will take a certain percentage of the punters' winnings if their prediction is successful.  

Can I use the betting exchange for other types of sports besides football?
This largely depends on the bookmaker you've chosen. If you have the option to use a betting exchange, it will definitely be available for football because it is the most popular sport.

However, this doesn't mean that you won't find it for other things, such
as tennis
and volleyball.
There are even some operators that offer this option for eSports. You just have to look around until you stumble upon the best site for you. 

Conclusion
We think sports betting exchanges are worth it. Even if you don't use them every day, it is always good to have an alternative to regular betting.

You just have to make sure that you know how it works so you can take advantage of it.
Remember that you can always ask the customer support representative for help.