The biggest jackpot ever won in UK online casinos
Published: January 31, 2022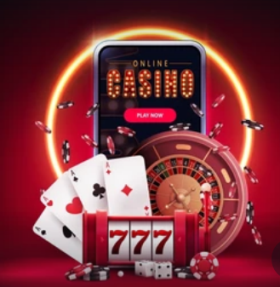 We've all heard numerous stories about incredible casino winnings, but have you ever wondered about the greatest prizes in history? We bet you have because there's something intriguing and compelling about the highest jackpots of all.
But what seems to be the biggest jackpot ever won in the UK online casino? We know a few stories of gamblers who earned millions of pounds, but we decided to focus on the biggest jackpot. Let's see where it went!
The greatest UK jackpot: £13.2 million

A guy named Jon Heywood won a sensational prize of £13.2 million back in 2015. He didn't play poker or roulette, but rather Mega Moolah, AKA a five reel and twenty-five line slot machine. But do you want to know the craziest thing about his jackpot?
It turns out that Jon bet only 25p! It almost feels like winning a grand prize for free, without bonus spins, any serious investments, or any other kind of hassle. We are sure that Jon played the
best payout online casino in the United Kingdom
since only the best payout casino would reward players with such a tremendous jackpot.
Mega Moolah proved to be very generous, while Jon proved to be a classy player. Namely, he continued gambling for a few days before announcing his impressive win to everyone.
Honorable mentions
Jon Heywood was the luckiest gambler of all, but there are a few other jackpots in the UK online casinos that deserve to be mentioned. We are talking about gamblers who also earned millions, but not as much as Jon did.
First of all, there was an online gambler with the initials D.P. We don't know his full name because the player wants to stay anonymous, but we do know that D.P. won
£7.9 million
. We find it very funny that the guy played the same game as Jon Heywood – Mega Moolah! There is obviously something magical about this slots game because it gives us a couple of the biggest winners.
The second story is about a Scottish player named Neil. He played Hall of Gods – a slot machine – and won a grand prize worth
£6.3 million
. Neil told reporters that he bet only £4 before winning this incredible amount. Neil wasn't even sure whether he won, so he asked his friends and family members to confirm that they weren't organizing some kind of a practical joke. Luckily enough, the jackpot proved to be real.
Back in 2016, an anonymous gambler played Mega Fortune to earn a decent prize of
£6.2 million
. The guy was so confused that he wanted to consult with customer support! He actually thought the game had a bug that caused it to malfunction. But it didn't, so the lucky fellow ended the session with millions on his account.
Another online casino winner comes from Scotland, but this time it's a woman. We don't know her name, but we do know that she played Gala Bingo and earned a progressive jackpot of
£5.8 million
in 2016. According to media reports, the winner's first decision was to take her family to Disneyland. What a great way to celebrate the victory!
Conclusion
Winning a casino game is not unusual, but winning millions is totally different. It turns out the biggest jackpot ever won in the UK reached a staggering £13.2 million. We made a review of this event, but now it's your turn to try your luck. Do you think you can make that much some day?