Top Nigerian soccer slubs in the past decade
Published: June 28, 2022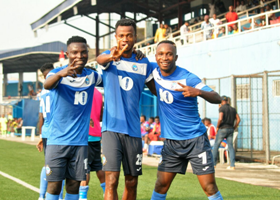 There are 20 teams in the NPFL, and even if Nigeria has a lot of great players in famous European teams, their league isn't very successful. Even the monthly income of some players is very low compared to lower leagues in Europe but it's great for their standards.
Even if there isn't a lot of money in their soccer league, it's the main sport in their country and everyone loves watching it. There are many great clubs with players that took dribbling to the next level, and some of the things they do you won't ever see in the Champions League. A huge part of soccer is sports betting which is a common thing in third-world countries.
Heartland FC
Many Nigerian clubs are relatively new, and it's a common thing for them to change names. This was the case for Heartland FC, which was named Spartans FC when it was founded in 1976. They were in the conference league which is the second-tier league in Nigeria, but after joining the NPFL in 2016, they were never relegated.
They didn't have huge success as they did in the past. More than 20 years ago, they won the title twice in a row. A few years ago, they won the CUP, which is why they are among the best teams in the league.
Another very important tournament in Africa is the African Cup of Champions, where the best teams would play. They reached the finals, which was the biggest team success of all time. Even without a title in their hands, they dominated in other fields.
Enyimba International FC
Enyimba is definitely the best Nigerian club founded the same year as Heartland. They didn't have the same success in the beginning as their opponents, but after 2000 they established a great team. This team managed to win eight titles, which was never done in NPFL history.
They won more cups than Heartland, and they also had success in CAF Super Cup and CAF Champions League. They are actually the first club that won the CAF Champions League. The Confederation Cup was the toughest for them, where they reached the semi-finals once.
Akwa United
This young team was established in 1996, but they didn't win any league title so far. But, they are still among the best clubs because most of their titles were made in the past few years. They won the FA Cup twice in the past five years and one Super Cup title.
They were very close to winning the title a couple of years ago, but Lobi Stars were 2 points ahead of them. One of the best things about them is their soccer school for those under 19, which had huge success in their tier.
Kano Pillars
When you look at the number of players that played for Kano Pillars and went to Europe to get more successful, they are the top club. Ahmed Musa is a great example who was a part of Leicester in their glory days.
They won 3 titles from 2010 to 2020, which was a great success for the team even if they had won it in the past many times. In 2019, they won the FA Cup, but they didn't have great success in the African Champions League.
Future of Nigerian Clubs
Even the management doesn't think that the future is bright for Nigerian football. They might have some great players outside of the country, but there are many issues they need to overcome. One of the biggest failures for them this season is that they didn't qualify for the World Cup.
The biggest issue is that their younger players are suffering financially. There aren't enough funds for them to play important tournaments and Cups. For example, their U20 team didn't have a training camp until a couple of weeks before an important tournament. They also won't join the Olympics, and their only hope is the U17 team.
Latest News

Football News
24/7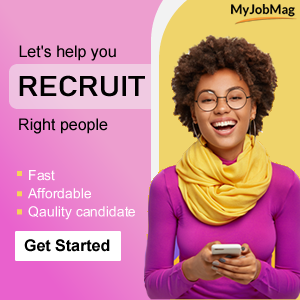 News Categories