Is it right for Nigerian Football stars to endorse gambling brands?
Published: September 16, 2022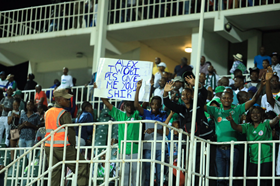 Gambling has become big business in Nigeria with the recent growth of sports betting. The industry is now very huge, generating a lot of wealth for players, betting operators and the government alike.
Due to the lucrative nature of sports betting in Nigeria, there are always new companies setting up shop in the country. These companies are generally in competition with each other and often attempt to get one over their rivals.
There is usually an intense race from these operators to promote their brands and ensure they are the go-to-platform for sports betting in the country. From billboards, to creative radio and TV ads, the push to become top dogs gets quite competitive.
One of the most popular tools for promoting brands is employing famous people and well loved current and ex-footballers as ambassadors.
This trend is widely accepted in Nigeria despite the moral conversation on whether or not these stars should be promoting gambling.
The Argument For..
Top accounting and auditing firm, PricewaterhouseCoopers, in 2018, reported that Nigeria was the second-largest online betting market in Africa, with gross gaming revenues of $58 million for that year.
This figure has grown exponentially in the last few years as the ease of getting internet access on mobile devices has increased in the country.
The increase in operators and corresponding agents have created an ecosystem with several jobs for young Nigerians.
A need for 24/7 customer support and digital marketing experts also means there is a spread in the scope of jobs made available by this gambling boom.
In 2020, around 21.7 million Nigerians were unemployed, and the youth unemployment rate was 14%.
Research carried out in Nigeria's economic hub, Lagos State showed that young people are very involved in online gambling and view it as a way to sustain their daily income needs.
The likes of Jay Jay Okocha, Victor Ikpeba, Kanu Nwankwo and George Finidi have all signed mega endorsement deals with various betting companies in the last few years.
The Argument Against..
Fellow African nations such as Kenya and Ghana have long barred celebrities from endorsing betting companies.
In the United Kingdom, from October, gambling companies will not be allowed to use stars to target under-18s, while footballers, celebrities and social media influencers will be banned from appearing in gambling adverts under new rules.
There are increasing calls in Nigeria for rules to be strengthened to prevent young and other vulnerable people from being exploited by gambling advertising.
Gambling has become a growing trend with young Nigerians aged between 18 – 35 years, and they account for the highest proportion of the population who gamble.
According to a report by the News Agency of Nigeria (NAN, 2019), about 60 million Nigerians between the ages 18 and 40 years spend up to N1.8 billion Naira on sports betting daily with an average investment of N3,000 Naira per day.
This statistic shows the influence that football stars who endorse these brands have on young Nigerians.
Gambling addiction is the biggest problem here, as Nigeria does not have any gambling awareness programs at the moment to curb the issue.
International gambling hotlines are available in other nations, as well as help websites that provide useful information on how to gamble responsibly.
Conclusion
Overall, the issue of Nigerian stars endorsing gambling brands boils down to integrity and the impact they have on their audience.
Do they really influence their fans to engage in gambling or is it more about the ease of joining the trend due to the mobile phone revolution in Nigeria.
Either way, online gambling is here to stay with several betting apps available to Nigerian players.
So whether influenced or not by their favorite football stars, the Nigerian player cannot ignore the gambling boom around them.
Latest News

Football News
24/7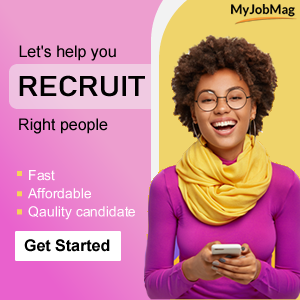 News Categories