Soccer legends who love horse racing
Published: February 23, 2023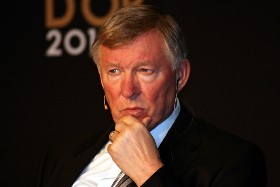 Soccer and horse racing may appear to be two very different sports, but many athletes who have achieved success on the field have also acquired a love for the track. 

These soccer legends have become mainstays in the world of horse racing, whether it's for the thrill of competition, the love of animals, or their passion for betting on events such as the Kentucky Derby (you can find more information about it here: edge.twinspires.com/racing/kentucky-derby/).
Either way, we can spot a close connection between these two very different worlds, as many soccer stars have dived deeper into the world of horse racing.
These are a few soccer players that have transferred their talents from the field to the track.
Popular Soccer Legends that are Passionate about Horse Racing
David Beckham: From Manchester United to Royal Ascot
David Beckham is one of the most recognizable faces in the world of soccer, but he's also a huge fan of horse racing. 
The former Manchester United and LA Galaxy player has attended races all over the world, from the Melbourne Cup in Australia to the Dubai World Cup. He's also a regular at the prestigious Royal Ascot, where he's often seen alongside his wife Victoria.
Rio Ferdinand: From Manchester United to Horse Racing Pundit
Rio Ferdinand is best known as a Manchester United defender, but he is also an avid horse racing lover. 
Ferdinand has attended races all over the world and even owns a few racehorses himself. But it's his work as a horse racing analyst that has really cemented his status in the sport. 
Ferdinand is frequent on television and radio, providing professional analysis and commentary on some of the year's most important races.
Sir Alex Ferguson: From Manchester United Legend to Big-Time Horse Owner

Sir Alex Ferguson is a great soccer manager with countless trophies and awards to his name. Many people are unaware that Ferguson is also a horse racing fan. Rock of Gibraltar, who won several major races in the early 2000s, was one of his most successful racehorses.
But, his involvement in the horse racing scene goes much deeper. Over the years, he has owned many different horses and participated in high-grade horse racing events.
Michael Owen: From Liverpool to Horse Racing Breeding
Here we have another former English soccer player and already we are starting to see a trend. It seems like most English players are actually a fan of horse racing, which makes sense since the UK has one of the biggest horse racing scenes, and it is where the sport started.
For many years, the former Liverpool and Real Madrid striker has been a racehorse owner and has even developed his own breeding company. Owen has had multiple track victories, including the Cheltenham Gold Cup in 2009.
Michael Owen has a deep passion for horse racing to the point that he decided to become a successful horse breeder and owner. His passion pushed him into starting his own stud farm, and he is rather successful at it.
Michael Owen's horses managed to win at several prestigious horse racing events like the Cheltenham Festival and the Royal Ascot.
Didier Drogba: From Chelsea to the Ivory Coast
Didier Drogba is a true football legend, having played for Chelsea, Marseille, and the Ivory Coast national team. 
When he's not on the field, Drogba may be found at the racetrack. The former striker is a racehorse owner and breeder with a stud farm in Ivory Coast. Drogba also competes in some of the world's most prestigious races, including the Prix de l'Arc de Triomphe in Paris.
Other Soccer Legends Who Love Horse Racing
These four soccer legends are just the tip of the iceberg when it comes to the crossover between soccer and horse racing. Other notable players who have a passion for the track include:
•    Ryan Giggs: The former Manchester United winger is a racehorse owner and regular attendee of the Cheltenham Festival.
•    Harry Redknapp: The former Tottenham and West Ham manager is also a racehorse owner, and has had several successful horses on the track.
•    John Terry: The former Chelsea and Aston Villa defender is a racehorse owner and breeder, and has even named one of his horses after his former teammate Frank Lampard.
Photo Credit : thesportreview.com
Latest News

Football News
24/7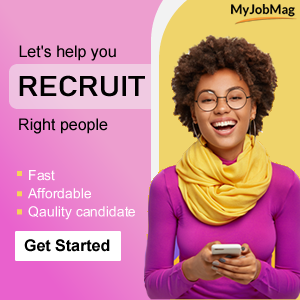 News Categories