Understanding the tax implications of betting in Nigeria
Published: March 09, 2023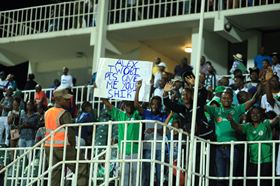 Sports betting is becoming increasingly popular in Nigeria, and MSport app has become one of the most preferred sportsbooks for Nigerian players. However, before getting started with your betting activities, it's important to understand the tax implications of such activities. In this article, we will provide a comprehensive guide to legally betting in Nigeria as well as tips for choosing the best sportsbook for Nigerian players and strategies for winning when betting in Nigeria.
Tips for Choosing the Best Sportsbook for Nigerian Players
When it comes to choosing the best sportsbook for Nigerian players, there are various factors to consider.
First and foremost, it's important to look at the reputation of the sportsbook. You should always check user reviews and ratings on reputable sites like TrustPilot to get an idea of what other players think about the company. Additionally, you can also read up on customer testimonies from other bettors who have used their services in the past. This way, you can be sure that you're dealing with a trusted provider who is experienced in providing quality services.
Next, make sure that the sportsbook has a wide variety of betting markets available so that you can find something that suits your needs and preferences. It should offer everything from football to cricket and basketball, as well as esports and virtuals betting options. The more markets that are available, the better your chances of finding something suitable for your style of play will be.
Security is also paramount when choosing a sportsbook. All reputable providers should use secure encryption technology to ensure that your personal details remain confidential at all times. Additionally, they must also provide clear terms and conditions when it comes to deposits and withdrawals so that there is complete transparency between you and the sportsbook provider.
Finally, make sure that the sportsbook offers competitive odds so that you can maximize your winnings over time. Most providers will list their odds publicly on their website so be sure to compare them against those offered by other bookmakers before signing up with any particular one.
By following these tips for choosing a sportsbook provider in Nigeria, you can rest assured knowing that you have chosen one which is reliable, secure and offers competitive odds – ensuring maximum rewards for minimal risk!
What Are The Most Popular Strategies For Winning When Betting in Nigeria? 
 
Every gambler has their own individual strategies for making money from betting but generally speaking there are three main principles: know your sport or game inside out; manage your bankroll carefully; and remain disciplined even when on a winning streak. Knowing your sport means doing research into team performance along with analyzing how different players interact on court or field; this can give valuable insight into who might come out on top during a match.
Managing your bankroll requires setting realistic goals such as never betting more than 5% of your total funds; this prevents you from taking too much risk while still giving yourself enough capital to make money over time. Lastly remaining disciplined means responding calmly instead of impulsively when presented with tempting bets like accumulators; sometimes the safest option is no bet at all!
Understanding the Tax Implications of Betting in Nigeria
 
The truth is that taxes related to gambling activities are still relatively new in Nigeria due mainly to its unregulated nature up until recently. However under existing law bookmakers are liable for paying taxes on their profits while winnings made by individuals through gambling activities are considered non-taxable income provided that they stay within certain limits set by legislation (currently N150 million). This means that if you do happen to win big then you don't need to worry about tax implications – just remember always declare any large amounts if asked so by authorities! It's also worth keeping track of how much you've won overall over time so that if needed can prove it was done within legal boundaries.
In conclusion, it's important to understand the tax implications of betting in Nigeria so that you can remain on the right side of the law while enjoying a little gamble. Be sure to check out some of the tips outlined above and do research into any sportsbook or casino before signing up; this will help ensure that your experience is safe, secure and profitable! Good luck!
 
Latest News

Football News
24/7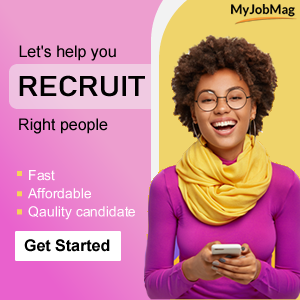 News Categories