Exclusive Interview With Lillestrom Teenage Sensation OHI OMOIJUANFO
Published: July 30, 2012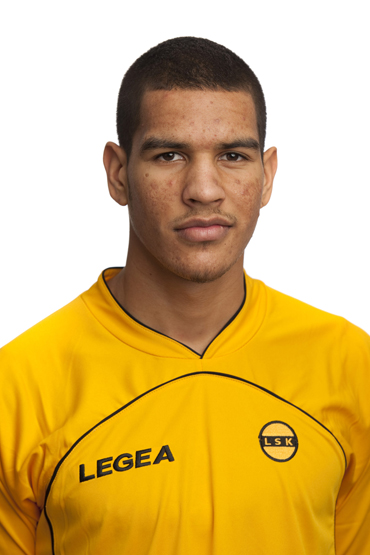 One of the future stars of Nigerian football. Lillestrom teenage sensation and Norway youth - teamer Ohi Omoijuanfo answers questions from
allnigeriasoccer.com
's Editorial Staff on his career and his international future.
Date of Birth
: 10th January, 1994
Place of Birth
: Oslo, Norway
ANS: Your name does not ring a bell back home in Nigeria. Tell us about your upbringing and your career profile. Have you ever been to Nigeria before?Ohi Omoijuanfo
: People don't actually think that I am close to my African roots. But in my house, the Nigerian culture comes first. My mum cooks African food all the time. My favorite is
Semovita
with this amazing
Egusi
soup. If people ask me where I am from, I always say I am Nigerian because I feel like a Nigerian because of the culture in the house. My mom who is Norwegian even understands Pidgin English and so does the whole family.
I have been to Nigeria like 15-16 times so far. We travel there almost every year because of all the family and friends we have there. My family is so close to the Nigerian side of the family, more than we are to the Norwegian family.
I started playing in a small club in Norway called "Holmlia". My Coach was a Nigerian, he helped me a lot, teaching me different things to do to improve my game. I played there since the age of 6 years. Then after that I moved to Lillestrøm were I developed more as a player. I started playing in the junior team and it didn't take long time before I got my biggest chance which was to play for the A-team. It was 27th of November 2010. I was so nervous and I remember Anthony Ujah And Nosa Igiebor told me to just trust myself and do my best. And I listened and tried to do my best. I think it went well, I even scored my first goal, and became the youngest ever goalscorer in the league.

ANS: Describe yourself in five words.........Ohi Omoijuanfo:
Focused, targeted, aggressive, unpredictable and loving.

ANS: Your favorite subjects in high school were.......Ohi Omoijuanfo
: Favorite subject in school was History. I love all that has to do with History.
ANS: Describe yourself as a professional player. What are your strengths and what areas have your coaches told you to improve on?Ohi Omoijuanfo
: My biggest strength is my physical ability on the field. It is not easy to take the ball away from me and I also have good technique. My coach says that I need to be better on playing the ball faster, like they do in the big leagues like the Premier League and La liga.
ANS: You were reportedly signed by Manchester City as an Academy player, but you are now back in Norway with Lillestrom. What happened? Were you not offered a professional contract by the current champions of England?Ohi Omoijuanfo
: I didn't get signed; that was only a rumor, I went there on a trial. They told me that I'm an excellent player but I am not what they are looking for right now. But they said that they will keep following me and watching my games to see my development. And if I keep on getting better then they will call me back.

ANS: Playing at the Park when you were much younger, which player did you model your game after? Are you aware of being referred as the New Emile Heskey? How do you feel being compared to the ex England international?Ohi Omoijuanfo
: When I played at the Park, I modeled my game after Thierry Henry, and a little bit like Didier Drogba. I must confess I am not aware of being referred to as the New Emile Heskey, but he is a a great striker. I can play all the offensive positions on the field, I'm not only a striker. Take for example, the last few games I've played central midfield for Lillestrom. When Nosa Igiebor left LSK for Hapoel Tel Aviv, we didn't really have anyone to replace him, so the coach tried me and I played really well. That is the position I play now. It's strange to be compared to Heskey when I play midfield and he's a striker.
ANS
: You have played for the Norwegian youth teams. If you receive a call-up to play for Nigeria, would you consider it?
Ohi Omoijuanfo
: If the Nigerian National Team invites me to play for the side, I would definitely go there. To play for Nigeria has been my dream since I started playing soccer. I have 6 Nigerian friends that I grew up with and I remember we talked about which of us will play for the national team of Nigeria.
ANS: Being the youngest goalscorer in the history of the Norwegian Championship is definitely the highlight of your young but interesting career. What is the low-light?Ohi Omoijuanfo
: The low-light of my career has to be when I heard that Manchester city didn't want to sign me. I remember telling myself "just wait I'm gonna show them one day" and after that I've trained really hard!.
ANS: Who is the toughest defender you have faced in the Norwegian Championship?Ohi Omoijuanfo:
The toughest defender I'v met in the Norwegian League is the Vålerenga and Super Eagles player Fegor Ogude.
ANS: You have played with your compatriots at LSK - Ujah, Igiebor, Edwin Eziyodawe, Paul Obiefule, Effiom Otu-Bassey. If six of you are in the LSK dressing room and a snake creeps inside, who would be the first player to run away? Who would stay behind and attempt to kill the serpent?Ohi Omoijuanfo:
The first player to run way would be Nosa Igiebor, and right behind him will be Anthony Ujah for sure, then followed by the others. But Edwin Eziyodawe will stay behind and kill the serpent.
ANS: The London 2012 Olympic Games is currently on. If the Norwegian- Nigerian sprint queen Ezinne Oparaebo and Nigeria's fastest woman Blessing Okagbare qualify for the final of the 100 meters dash, who would you be supporting to win a medal?Ohi Omoijuanfo:
I would support them both and be happy for the one who won and sad for the one who didn't.
ANS: Thanks for your time Ohi......Ohi Omoijuanfo:
The pleasure is mine.
Latest News