Ikpe Ekong On Missionary Trip To Uganda
Published: May 10, 2013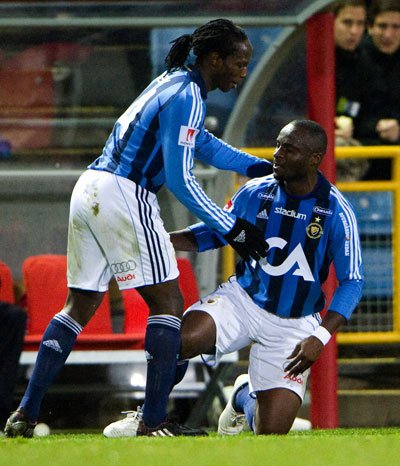 Former Nigerian international Prince Ikpe EKong is seriously toiling in the Lord's vineyard as he is currently on a missionary journey to Uganda to help spread the gospel of the coming of the Lord Jesus Christ across the world.
"God has been so gracious to me in life. He brought me from the streets of Ajegunle and made me a name that is well known around the world of football. Ikpe Ekong On Missionary Trip To Uganda
''He was with me all through my career and afterwards he directed me, at His chosen time to hang my boots and pick up my Bible and that is exactly what I have done now.
''My life revolves around the Alpha and the Omega. He is my refuge and my strength and whatever He wills I will do.
"My church sent me on a trip to their branch in Uganda where I will be for sometime and to me it is a privilege to work for God and I am focused on putting the same determination I put on the field of play to the pulpit to the glory of His holy name.
"Please tell your readers that the kingdom of God is at hand so we must all repent and give our lives to Christ so we can enjoy eternity in Heaven. If not, hell is real.
''The highest time you can spend on earth is 120 years but eternity is forever and ever and where you spend eternity depends on how you live your life on earth and to make Heaven you must surrender your life to Christ and life according to His Word. God bless you all,''Prince Ikpe Ekong said to
allnigeriasoccer.com.