Time For New Challenges For Catalan "Barcelona"
Published: July 12, 2018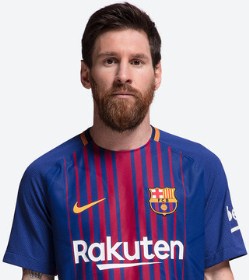 This year, "Barcelona" won La Liga and lifted the Copa del Rey. So, will the club build on its success in the next campaign?
In the previous season, the Catalans totally dominated in the domestic scene and even set a new win-win series. Only modest "Levante" was able to stop "Barcelona".
In winter, it had been already clear that the "blue-and-crimson" would have taken the first prize in La Liga.
This year, Lionel Messi showed a brilliant game and became the best scorer of Primera again.
However, the Catalons faced some problems too. The following key failures and difficulties faced by 
FC Barcelona
can be noted:
1. Failure in the Champions League. This failure after the Final 8 definitely doesn't fit in with such a big club's ambitions and purposes.
This is doubly frustrating that the Catalans left the contest after countering "Roma" that was an expected underdog in this confrontation.
After the first competition ending with a score of 4-1, everybody thought that the final was predictable but football, as usual, brought quite an unexpected surprise.
2.Failure with Dembele. The transfer of the French player from Dortmund "Borussia" cost so much for the club but he hadn't been playing for almost the entire season.
When he recovered after the injury, he couldn't show his best qualities but shot goals though. That's why many supporters still believe in the young talent who can show himself from the best side in the Camp Nou.
3.Iniesta's leaving. At the end of the season, the team was left by the legendary midfielder who won the Champions League for four times.
Iniesta, just like Messi, was a key player of "Barcelona" and it's not known who will replace him.
The
livescore today
of the Catalons is always a celebration of effective football games, as the best masters play in their attack.
Challenges in the Next Season
The main purpose of "Barcelona" is to try to win the Champions League. This problem has been especially painful in the midst of the latest "Real's" achievements at the tournament.
Several failures in a row at early stages are what the management and fans are expecting now.
Although, nobody has reversed a task to win La Liga. In summer, the team will experience some serious changes, as this is clear that several positions need to be strengthened now.
Perhaps, we'll witness a new era for the Catalans soon and already new heroes will lead the team to its victories in the domestic and international scene.
Igho Kingsley
Photo Credit : fcbarcelona.com