Basic Tips for Roulette
Published: October 14, 2019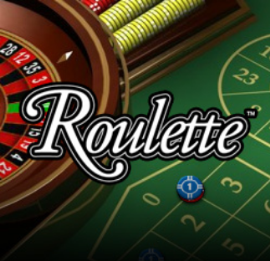 "Have you tried 22 tonight?" Rick Blaine, the owner of a gaming club, asks a man named Jay at a table in a famous scene from the movie Casablanca. Jay follows his advice and puts all his remaining chips on 22…
Of course,
casino roulette
has appeared in many movies since and thanks, largely to the internet, remains one of the most popular games on the planet.
And even though you can learn how to play the game in a matter of minutes, don't start playing for cash until you've read these five tips.
Play at Reliable Casinos
I know what you're thinking: "How do I identify reliable casinos in cyberworld?" It's easy, really. For a start, find out if the casino has a gambling license and - the good news is - the Gambling Commission in the UK have a website specifically for this purpose.

Then, check the casino's reviews, ratings and rules (particularly the ones about money). Finally, choose a site that appeals to you, but preferably one with bonus offers and free games.
Practice playing roulette
You know how the saying goes, "Practice makes ….," and thankfully most online sites now provide attractive welcome bonuses like free cash and games for new members.

Avail of these offers and try to get as much experience under your roulette belt as possible before risking any of your money.
Start your roulette game with Outside Bets
Once you've fooled around with a few free games, and are ready to play for cash, why not start with a few outside bets?

Although, outside bets are not as rewarding as inside ones, they're more likely to come off and thus you won't lose your money as quickly as with inside bets.

In European roulette, for example, you've a 48.6% chance of winning a red or black bet (outside bet), but only a 2.7% chance of cashing in on a number bet (inside bet).  
Play European Roulette
Due to an extra pocket, (a double zero), the house edge in American roulette (on virtually all bets) is roughly double the advantage in the European version of the game (5.26% v 2.7%). 

And even though US roulette boasts more bets and possibilities, bigger is most certainly not better in this case as it means the house enjoys more wins.  So, do yourself a huge favour and only play European roulette.  
Know when to Quit
Because the house envoys an advantage in all forms of roulette, you need to know when to quit. For instance, if you double your initial gambling deposit, it's probably time to cash in.

Conversely, if lady luck's left the building, and all your initial deposit has run off with her, save your money for another day.
Final Verdict on Roulette
Jay wins big in Casablanca when the number 22 comes up. While we can never fix a roulette wheel for you like Rick, our five tips will fix the odds more in your favour!