Here Are The Most Popular Sports In Nigeria
Published: December 16, 2020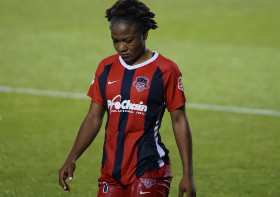 If there is anything that can bring people together, it is sports.

Sports are popular all around the world, and sports are also very popular in Nigeria. There are many different sports that are popular in Nigeria but some are more popular than others.

Some sports go way back in history, while others have emerged in modern history. Nonetheless, there are many different sports in Nigeria that have helped shape the culture of the country.

If you're a fan of gambling, you can even bet on your favorite teams of your favorite sport. You are able to see a
toplist of betting sites at Bettingguide.com
, which can help you figure out where is the best place to bet.
Furthermore, we encourage you to keep reading this article, where you'll find a list of the most popular sports in Nigeria.
Soccer
It may not come as a surprise but soccer is probably considered the most popular sport in Nigeria, just as it is in many countries in the world.

The Nigeria national football team is called the Super Eagles and they have participated in the World Cup six times since their first appearance in 1994.

The team has regularly competed for international titles and they are considered to be one of the best soccer teams in Africa.
Basketball
Another popular sport in Nigeria is basketball. Basketball is particularly popular amongst young girls and boys at school.

But within recent years, more and more adults have also started to show an interest in basketball which makes it a fast-growing sport in Nigeria. It is especially popular due to the high level of passion.
Nigerian Dambe boxing
Nigerian dambe boxing is a very old type of sport, and it goes all the way back to Ancient Egyptian boxing. Dambe is an art of the Hausa people from West Africa and is considered a very aggressive form of boxing.

In dambe, the boxer uses one hand as a spear while the other functions as a form of shield. The goal in dambe boxing is to knock over your opponent within three rounds.
Running
Nigeria is also active in athletic sports such as running. There are many talented runners in Nigeria and a lot of them have had success in international competitions as well, for example in the Olympics where Nigeria has participated since 1952 and has won a total number of 13 medals in athletics.