The Impact Of Online Gambling On The Nigerian
Published: January 21, 2021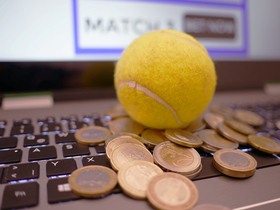 Economy
Nigeria has one of the healthiest economies in Africa. This is, in no small part, driven by the upsurge in online gambling.

Over the last decade, Nigeria has seen its economy grow by an average of 7% per year. That rate of growth is truly impressive and would be welcomed by any country around the globe.
Betting offline has been popular in Nigeria for generations. It is within the last 10 years or so that online gambling has seen an explosion in popularity.

The development of technology has meant that devices such as laptops and smartphones have reduced in price and become much more accessible.

Added to this is the fact that the internet itself has become much more accessible, and those in Nigeria have found that to place a bet, and make a
football prediction
, is something that can be done with ease online.
Generating income

Online gambling provides a form of entertainment for millions of Nigerians but, fun aside, there is a serious aspect to the emergence of online casinos and betting sites in the country.

The positive impact on the economy is quite staggering. Reportedly, Nigerians spend as much as $5.5 million every single day on betting sites.

This equates to around $2 billion a year. In comparison, countries such as the UK spend around $19 billion a year.
This shows that the Nigerian online betting scene has not yet reached maturity. It is suggested that over the next 5 years, the market will grow by at least 20% whereas
other reports
point towards a 16% increase by 2023.
Either way, this still demonstrates the popularity of online betting in Nigeria and shows that it is a rising market and one that has been driven by Nigeria's love affair with football.

The ability to bet on top matches (such as those in the UEFA Champions League, the FIFA World Cup, or the
English Premier League
) and to do so easily online, is what is behind the growth in online gambling.
By pursuing the sports that Nigerians have such a passion for, they are generating revenue for their country which gets pumped back into the likes of education and health.
The creation of jobs
When an industry is on the up the natural consequences are that jobs are created, and the chances for employment increase.

This is no different with the online gambling sector in Nigeria. Nigeria's passion for sports betting means that people are needed to serve them.

With only 3 land-based casinos in Nigeria, more and more people are turning to online casinos and online sports betting platforms. This is where the job creation comes into play.
The world of online gambling needs employees who are sound with technology, those who are able to program software and deal with hardware issues.

Then there is the need for digital marketers. New sports betting platforms need to attract new customers, and for those who understand online marketing, the opportunities are endless.

Finally, with over 60 million Nigerians actively involved with online gambling, there is always going to be a need for people to work in the customer service side of the operation.

The employment opportunities created by online sports betting platforms are hugely significant and only set to increase.
The future of online gambling

Online gambling is here to stay. Nigeria may have been a little late to the party, but now have fully embraced all that online sports betting has to offer.

With reports suggesting that over 70% of young people in Nigeria are fanatical about football, the popularity of betting on that one sport alone will continue to grow.

Online gambling also allows Nigerian's to bet on other popular sports such as rugby and basketball amongst many others.

As the ease of access to online sports platforms continues to improve, the positive impact on the Nigerian economy will continue to be felt.