ILOT BET- Jackpot games to generate more cash
Published: August 09, 2022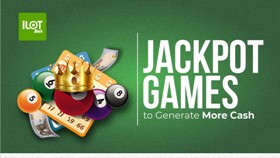 Sports' betting has become a money-generating system. One of the many ways is also by playing the lottery. Less analytic than betting is a lottery game. It is only normal to assume that the lottery is all about luck. So is playing slots, roulette, or any other casino game.

Apart from waiting for sporting seasons and questioning what is next after the World cup, another means of earning is leveraging jackpot options for sports and classic numbers in lotto-style games. Recently, various bookmakers provide different games on their websites or app. Often such jackpots encompass a variety of games, with the greatest value being within the "must-hit-by" sum range, and the jackpot pays on the wager that brings the jackpot to or above the threshold.
Earning with the ILOT Jackpot Option

There are various lottery games across the betting sites. ILOT BET however, offers friendly jackpot options to its first-timers or newbies in betting and lottery.
Below are the lists of sports and lotto-style games that you can hop on with impressive profits by using the iLOT app.
•    5/90

Firstly, players can enter the 5/90 lottery game daily. In the game, bettors try to select five correct numbers before the lotto is drawn each evening. If successful, customers can win jackpot prizes up to N2,950,000.
•    Super 5/90

The Super 5/90 is a bigger version of the 5/90 jackpot, and this is the bookmaker's most recent game. In the Super 5/90, bettors still try to predict five correct numbers on their ticket for similar payouts to the 5/90. However, players can still win some prizes even if they correctly guess just one number.
•    Quick 3

Alternatively, the Quick 3 lottery game is a quicker lotto game with smaller potential prizes. Draws are made every five minutes for the Quick 3 game, and bettors only make three selections on their lotto tickets. Also, via this jackpot, the bookmaker sometimes offers additional percentage winnings.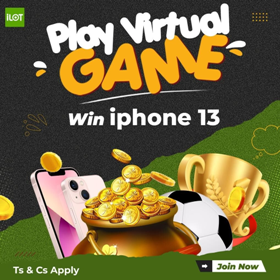 •    Football 14

Finally, the Football 14 jackpot is a score prediction game. The betting provider selects 14 matches from available football fixtures. Then, players try to select the outcomes of each match. From the options available, bettors can select the home or away team to win. Alternatively, they can choose a draw from the possible outcomes.
In conclusion, betting and everything it entails is all about luck and careful research. Luck aside, this time, you should be deliberate about the betting site and website. Sign up and start enjoying the benefits of lottery games.
With these simple instructions, you are a part of the fastest-growing betting community in Nigeria with the absolute BEST LOTTO-STYLE GAMES on the market.
Welcome to the winning team. Make money and enjoy the amazing offers on ILOT BET
@ilotngofficial. twitter
@ilot.ng.official. Instagram
@ilot.ng.official. Facebook.