Guide to betting trading exchange: Strategies, tips, and tools
Published: September 12, 2023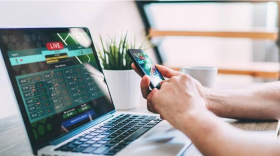 Betting trading exchanges are becoming more popular in the online gambling industry. As this betting concept keeps spreading, Detailed Matched Betting Guide for Newbies is required to understand how trading exchanges work. You can quickly lose your fund if you don't take your time to learn and comprehend this form of gambling.
Meanwhile, trading exchanges are sophisticated, and it can be overwhelming at first, but with constant practice backed by the proper knowledge, betting trading becomes easy over time. In today's article, we'll discuss betting trading exchanges and how they work and share some tips to become a profitable betting trader.  
Betting Trading Exchange Overview
Betting Trading exchanges are platforms that allow online punters to trade betting odds. The peculiarity of this betting form is that you can bet for an event to happen, like in conventional betting, and bet that an event will not occur. There are two parties to betting; while one backs an event to happen, the other bets against it. 
Meanwhile, in traditional betting, punters bet against the bookmaker, which means for every betting market you bet on, the bookie bet that it won't happen. However, in betting trading, players bet against each other while the platform facilitating the bet is called Betting Exchange. 
Betting trading exchanges only provide meeting places for bet traders. Further, the winnings by one better are paid by the opposing betting; it has nothing to do with the bookmaker. However, to make a profit, betting exchanges charge a commission on every bet matched. 
Backing and Laying in Betting Trading
Backing and Laying of outcomes are common terms you must understand to become a betting trader.
Backing
An average punter is familiar with backing a bet; this means you bet that an event will happen. This is what every punter does when they wager on conventional betting platforms. For instance, in a match between Barcelona and Real Madrid, betting on Real Madrid to win is backing.
Laying
Bet laying involves betting against a market option in an event. Laying is the distinctive feature of betting exchanges, meaning the chosen option will not happen. Using the same example above, betting that Barcelona will not win means you lay Barcelona, and you will if Barcelona loses or draw.
Betting Trading Strategies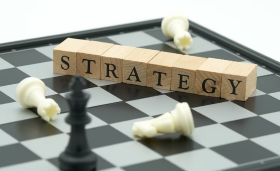 This section of our article will explain strategies to increase your knowledge and profitability in betting trading.
Matched Betting
This betting trading strategy ensures winning by taking advantage of bonuses a betting exchange offers. It usually involves two betting exchanges that enable the player to back and lay the same event on different betting platforms. 
Meanwhile, the punter uses the bonus to Back Barcelona to win in Betting Exchange A and lays the same option (Barcelona not to win) in Betting Exchange B. Regardless of the result, the wins from either side cover the stake from the losing side, and you will also claim the bonus. Repeating the same process will ensure you win. Matched betting requires proper understanding to avoid huge losses.
Swing Trading
This bet trading strategy relies on fluctuating odds over a short period. The betting trader back an outcome with the belief that it will fall and then lays the same option once it drops. You can also lay at low odds and back the outcome when the odds increase. This strategy helps bettors accumulate profit over time.
Hedging
This betting strategy involves the trader backing all possible outcomes of an event. This will help you make a profit regardless of the event's result and reduce the risk of loss.
Dutching
In Dutching, a betting trader divides his betting budget to stake as many options as possible in an event to make a significant profit in the end. The goal is to allocate the betting budget so that they will all have a similar profit.
Tips and Strategies
While losses come in gambling generally, the following tips can help you increase your profitability chances while trading.
Understand the Concept and Strategies
While betting trading has many strategies to help you make a profit, not having adequate knowledge can lead to massive losses. Ensure you understand betting trading and how it works before wagering.
Use multiple exchange accounts
Making a profit sometimes requires placing multiple bets, but betting exchanges limit the number of bets sometimes. Having many exchange accounts allows you to break the limit set by the betting exchange. Also, you can explore different odds with multiple betting exchange accounts.
Use in-play option and cashouts
Take advantage of the live game and cashout features of betting exchanges. This is suitable for games that you are following closely. Cashouts can help you reduce losses or take little wins before the game ends.
Conclusion
Betting exchanges are becoming popular, and with the right tips and strategies, betting traders can profit. We have discussed some of the strategies and tips in this article. However, it is essential to understand the betting exchange concept before wagering on them to avoid loss.
 
Latest News

Football News
24/7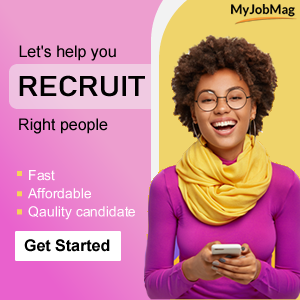 News Categories