Tahiti Coach Admits Nigeria Superiority
Published: June 14, 2013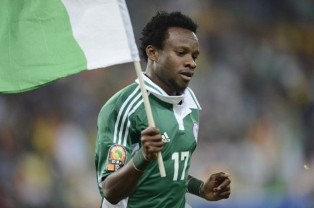 Coach of Tahiti,
Eddy Etaeta has admitted that his side stand no chance whatsoever of winning the Fifa Confederations Cup which begins in Brazil this weekend.

Even before the confrontation with the Super Eagles on Monday, June 17 in
Belo Horizonte, t

he 43 - year - old gaffer has thrown in the towel, stating that the Oceania champions are no match for the Nigeria selection.

''I think it is not possible to beat Nigeria.
I'm realistic.
But we want to win.
We are very happy to play against Nigeria in a big stadium, next week.

''
We are happy to be in Brazil to prepare for the future.
That's why this experience is very interesting for us,''
Eddy Etaeta told TV Globo.


Prior to the start of the tournament, Tahiti failed to find the back of the net in two exhibition games, losing 7 - 0 to the Chile Under 20's and 1- 0 to
America-M.