A step-by-step guide to BangBet Nigeria registration
Published: August 02, 2023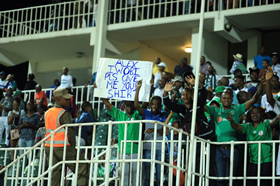 BangBet Nigeria is the country's leading online betting platform, providing various gambling options such as sports betting and casino games. The platform is known for its easy-to-use interface, extensive betting choices, and attractive promotions. Registering with BangBet Nigeria is a straightforward process designed to get you into action as quickly and smoothly as possible. This guide will walk you through the BangBet Nigeria registration process step by step, ensuring you can begin enjoying the exciting world of online betting in no time.
Why Choose BangBet: The Benefits
 
BangBet is a standout online betting platform in Nigeria for numerous reasons. The following points will delve into why BangBet could be your perfect betting partner:
Variety of Betting Options: At BangBet, you can explore various betting options. A wide range of options are available for sports enthusiasts, including classic choices like football, basketball, and tennis, as well as thrilling casino games like slots, poker, and live dealer games. This diversity ensures there's something for every betting enthusiast.
Competitive Odds: BangBet is renowned for providing highly competitive odds in the market, leading to increased potential winnings for you.
Generous Promotions: BangBet regularly offers bonuses and promotions to new and existing users. These promotions can boost your betting budget and increase your chances of winning.
Secure and Reliable: BangBet is licensed and regulated, ensuring a safe and reliable betting environment. Our platform employs state-of-the-art security protocols to safeguard your data and transactions.
Excellent Customer Support: In case of any issues or queries, BangBet's customer support is readily available to help. You can contact them in several ways, such as through live chat, email, or phone support.
An Overview of the BangBet Nigeria Registration Process
The BangBet Nigeria registration process is straightforward, making it easy to start. Here are the significant steps involved:
Required Information for Registration: You'll need to provide some basic personal information. This includes your full name, date of birth, email address, and mobile number. 
Steps to Register:
Visit the BangBet Nigeria website: First, navigate to the official BangBet Nigeria website on your computer or mobile device.
Click on 'Register': You'll find the 'Register' button typically at the top right of the homepage. Click on it to start the registration process.
Fill out the registration form: Complete the registration form with the required personal information. Ensure all the details entered are accurate to avoid any issues later.
Accept the Terms and Conditions: Before submitting the form, read and accept BangBet's Terms and Conditions.
Confirm your registration: You'll receive a confirmation email or SMS after submitting the form. Confirm your registration through this message.
Set up your payment method: Once your account is confirmed, you can set up your preferred payment method for deposits and withdrawals.
Make your first deposit: Once you have established your payment method, you can make your first deposit and place bets.
If you encounter any issues during this process, contact BangBet's customer support for assistance. They're always ready to help and guide you through any difficulties.

Understanding the Terms and Conditions
Before you finalize your registration with BangBet, it's crucial to understand the Terms and Conditions. These rules govern your platform usage and clarify what you can expect from BangBet and what BangBet expects from you as a user.
General Terms: This section covers the basics, such as the legality of using BangBet, age restrictions, account responsibilities, and general betting rules. It's paramount to understand that you must be at least 18 years old to bet, and it's your responsibility to ensure betting is legal in your jurisdiction.
Account Registration: This part outlines the steps to create an account, the need for accurate information during registration, and the consequences of providing false information. Remember that BangBet reserves the right to close accounts with inaccurate or misleading details.
Deposits and Withdrawals: Here, the terms specify the methods you can use for transactions, minimum and maximum limits, processing times, and potential fees. It's essential to understand that you can only withdraw through the method you used for deposits.
Betting Rules: This section will explain the different bet types, how odds are calculated, and what happens in case of a game cancellation or player withdrawal. Odds can change, and bets are only valid if the system accepts them before the game starts.
Promotions and Bonuses: The terms will explain the conditions for various promotions and bonuses, wagering requirements, and what happens when you don't meet these requirements. Remember that bonuses usually come with specific conditions, and failure to meet them may result in revocation.
Privacy Policy: This part clarifies how BangBet protects your data, what information they collect, how they use it, and who they share it with. You can trust that BangBet values your privacy and takes measures to protect it in compliance with all relevant data protection legislation.
Responsible Gambling: BangBet encourages responsible gambling and provides resources to help if you feel you may have a problem.
Remember to read and understand the Terms and Conditions thoroughly before you proceed with your registration. If you need help understanding anything, feel free to contact customer support for clarification.
Making Your First Bet on BangBet
Taking the initiative to place your first bet can be a thrilling experience. Here's a step-by-step guide to help you navigate the process:
Log in to Your Account: First, sign in to your BangBet account. You'll need to enter your username and password that you created during registration.
Select a Sport: Navigate to the sports section of the website. Here, you can choose from a variety of sports to bet on. Whether you're a fan of football, basketball, tennis, or more niche sports, BangBet has you covered.
Choose a Match or Event: After selecting your preferred sport, you'll see a list of upcoming matches or events. Click on the one you're interested in to view the available betting markets.
Decide on Your Bet: Look at your chosen match or event options. These could range from predicting the match winner to the number of goals, the correct score, and more. Choose the one that you feel most confident about.
Place Your Bet: Once you've decided on your bet, click on it to add it to your betting slip. You'll need to enter the amount you wish to bet. Be sure to check everything before confirming your bet.
Confirm Your Bet: Finally, confirm your bet by clicking the 'Place Bet' button. Once you have confirmed the chance, you will receive a message confirming its deduction from your account balance.
Remember, betting should always be an enjoyable activity. Always bet responsibly, and never wager more than you are comfortable losing.
If you encounter any difficulties or have questions, don't hesitate to contact BangBet's customer support. They're there to assist you every step of the way.
Join the BangBet Community Today!
Considering everything, BangBet offers an exciting and streamlined betting experience whether you are a novice or an experienced gambler. With its user-friendly interface, a wide variety of sports to bet on, secure payment methods, and committed customer support, BangBet is the right platform for all your betting needs. So, what are you waiting for? Sign up today, understand the terms, make your first deposit, and place your bet. Join the thriving BangBet community and elevate your betting experience to new heights. Remember, always gamble responsibly and make betting a fun part of your sport-watching experience!
Latest News

Football News
24/7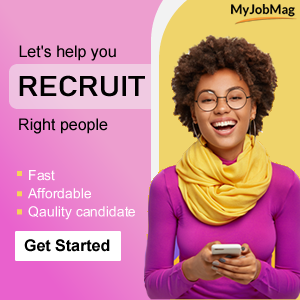 News Categories