Soccer Is A Way To Cope : Sport As Solace For A Community
Published: August 05, 2018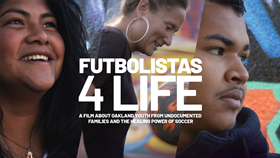 The Oakland's Life Academy high school founded a program dubbed Futbolistas 4 life in 2009. Futbolistas is Spanish for footballers.

The program provides a platform for students who have decided to take up a sport to connect with issues affecting their lives. The program binds the students and keeps them at school.
The program is featured in a new eponymous documentary that is directed by Jun Stinson. The film follows Gonzales and Rojas as they handle immigrant life under Deferred Action for Childhood Arrivals(Daca).

The film highlights how they are able to tackle life living under undocumented caregivers. Soccer, it should be remembered, is one of the most popular sports in the world.

It is also among the more popular sports to be bet on and remains a sports bettors delight. You can
learn more here
as to how sports bettors are on their favorite games to win good money!
About the Futbolistas 4 life
The program is led by Dania Cabello who is also an immigrant from Chile, a former semi-pro footballer for the United States and an educator.

The group has no field nor branded t-shirts, but they ensured they met twice a week in their school uniforms. It was an act the students decided to take upon themselves and own their lives.
Futbolistas 4 life tells stories of how immigrants came to the US and the challenges they faced along the way and even currently.

A lot of talented players are lost to the US Immigration and Customs Enforcement. Those who are left have the big task of learning to fend for themselves and also for their families who are deported.
Futbolistas is not only a team but a family that grounds every new member of the community. Playing soccer gives them a second chance to live and staying in school.

The immigrants face a lot of challenges, but with the help of the Futbolistas, they get to view life in a different light.
The program has gone through an ironic journey to reach where it has today. Futbolistas raised $300 in a fundraising event. The money is whole lot raised by the community but somewhat less when it came to constructing a pitch.
Fortunately, the US soccer Foundation came to their rescue. They got a $100,000 grant to construct a field in school property. The US Soccer Foundation is a charity that promotes soccer as the drive for change in undeserved societies.

The field has brought people together from high school and middle school who compete with each other. The field even features a gym.
However, with every avenue of success comes challenges.
The Daca program
was featured under the Obama regime, but with the incumbent, Donald Trump things are a bit hard. Trump has put it clear that he has zero tolerance for the immigration policy.
The current political climate is making hard for people not to live in fear. But Futbolistas 4 life will be there always to support their own and grow the community of Oakland.
Igho Kingsley
Photo Credit : futbolistas4lifefilm.com
Latest News

Football News
24/7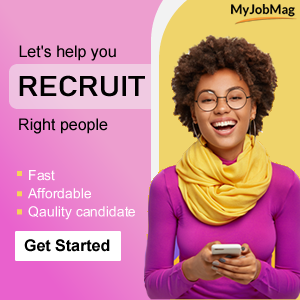 News Categories